we create
O
ur creations at the hibachi table are second to none. With experienced chefs we make your visit to A-Aki Sushi & Steakhouse more enjoyable and more mouth watering.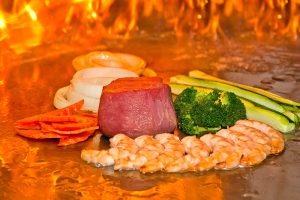 W
e are proud to present the most delicious pieces of sushi with the largest pieces of fish you can find. Some popular rolls include the Mexican Roll (Tempura shrimp & spicy cooked shrimp inside & lettuce) and the Crunch Seaweed Roll (Seaweed salad, tempura crunch, krabmeat &spicy mayo).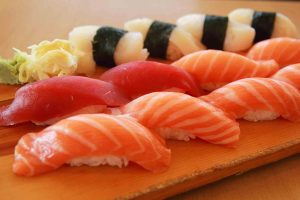 O
ur lunch specials and collecion of bento boxes are just what you need in the middle of the day. Everything from Red Snapper with Garlic Sauce to the Walnut Shrimp Box. Find your favorite.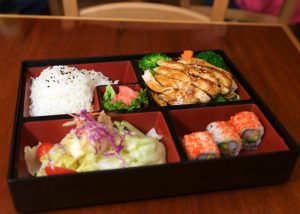 A
t A-Aki Sushi & Steakhouse we are ultimately striving to create a great experience for you and your family. It is our hope that all of our guests are satisfied with both our food and our service. Please let us know if you have a compliment, concern or question.